---
Fields of Grace
June 1, 2021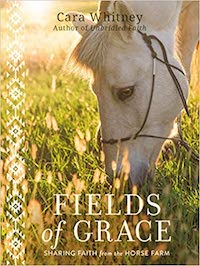 New book from my wife Cara.
Cara Whitney delightfully reminds us that it's always a good time to share the love of Jesus with your neighbor. In Fields of Grace, Cara passes on lessons from her amazing animal teachers, such as:
What a barnyard horse brawl shows us about how God uses us in our weaknesses.
How caring for baby calves teaches us the value of letting go.
How a dance class inspires us to embrace our identity in Christ.
What a floppy-eared dog tells us about loving our neighbor.