Weekly Roundup
September 23, 2022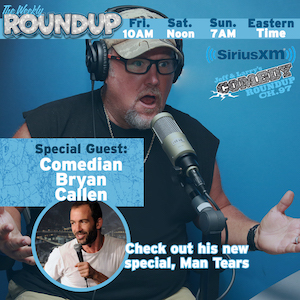 It's an all new episode of the Weekly Roundup on SiriusXM channel 97! Join Larry for all the week's news and entertaining discussion.
This week's special guest is comedian Bryan Callen. Bryan is most known for his recurring role as "Coach Mellor" on The Goldbergs. Bryan has also appeared in such TV and films as Kingdom, 2 Broke Girls, Ride Along, Hangover 1 & 2, Sex and the City, Old School, MADTv, Entourage, Californication, and many more.
Check out his new special, Man Tears
---
New from Nick Hoff
August 25, 2022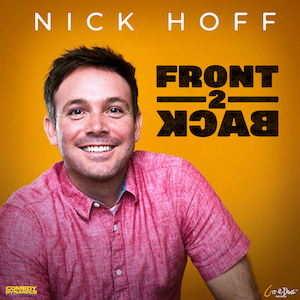 From Git-R-Done Records, Nick Hoff jokes about bad parenting, the dangers of relationships, and every man's wildest fantasies. "I am happy to be working with this team again. This album is the product of me chasing a dream for the last 15 years. I hope you find it to be worth the endeavor." You can watch the new special for free on Nick's YouTube Channel and streaming on Sirius XM, Apple Music, Amazon Music, Spotify, and Pandora.
---
Show Announcement
August 18, 2022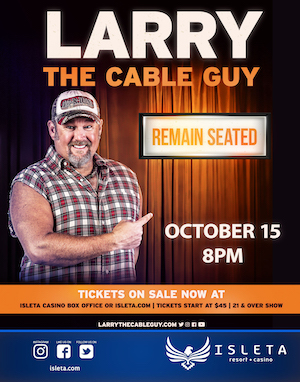 Get ready Albuquerque for a night of fun and laughter! Catch Larry on October 15th at the Isleta Resort & Casino. Tickets go on sale Friday, October 19th at 9AM on Isleta.com.
---
Cars on the Road
August 1, 2022

Lightning and Mater are back! Watch the trailer for Disney and Pixar's Cars on the Road and start streaming the original series, a Disney+ Day premiere, September 8th on Disney+.
---
Country Soul
May 20, 2022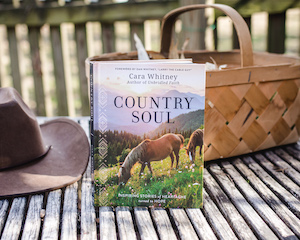 Country Soul is my wife Cara's latest book and she shares how God is faithful-both in good times and bad. Refresh your soul with the inspiring stories found in Country Soul.
It's filled with heartwarming stories about people from all walks of life who have turned heartaches into hope and setbacks into victory.
Cara was interviewed by Sean Hannity on his podcast recently. Find it here and by clicking on the "Country Soul April 20th Hour 3" segment.
---
Tackling Hip Dysplasia For More Than a Decade
November 30, 2021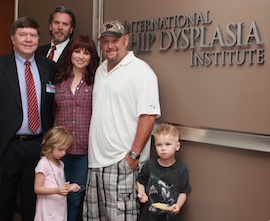 Through a multimillion-dollar donation from the Git-R-Done Foundation, the International Hip Dysplasia Institute (IHDI) at Orlando Health Arnold Palmer Hospital for Children was created in 2008. The IHDI has since taken the lead in creating a consensus on treatment and prevention in the medical community, serving as a free public resource to parents and clinicians alike, and providing global outreach to countries with the highest rates of hip dysplasia. Take a peak at The IHDI featured in the 2021 Orlando Health Foundation's Gratitude Report on Pages 6 & 7:
---