Stream SiriusXM Free through May 15th
April 2, 2020

With millions currently staying home, SiriusXM opens access in North America via the SiriusXM app and at SiriusXM.com/streamfree. Hear Jeff & Larry's Comedy Roundup on channel 97 plus hundreds of other channels completely free and without commitment. SiriusXM Select and All Access subscribers already have access to this great content included with their subscriptions. Anyone who is not already a SiriusXM subscriber can download the SiriusXM app or go to SiriusXM.com/streamfree.
---
New from Git-R-Done Records
March 20, 2020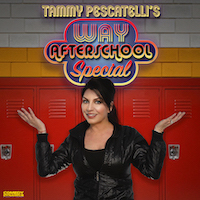 Tammy Pescatelli and I go waaaaay back! Check out her new special, "Tammy Pescatelli's Way After School Special" now. It's available thanks to Git-R-Done Records and Comedy Dynamics.
---
Shows Rescheduled
March 19, 2020

3/13, Battle Creek, MI / FireKeepers Casino Hotel / NOW: 8/21
3/20, Chandler, AZ / Wild Horse Pass / NOW: 11/22
4/3, Niagara Falls, ON / Fallsview Casino / NOW: 8/21
4/4, Shawnee, OK / Firelake Arena / NOW: 11/21
4/16, Mayetta, KS / Prairie Band Casino & Resort / NOW: 8/27
4/17, Deadwood, SD / Deadwood Mountain Grand / NOW: 9/4
4/18, Canyonville, OR / Seven Feathers / NOW: 10/17
4/19, Blue Lake, CA / Blue Lake Casino Hotel / NOW: 10/16
4/25, Newkirk, OK / First Council Casino / NOW: 9/18
5/9, Albuquerque, NM / Isleta Resort & Casino / NOW: 10/30
---
New from Git-R-Done Records
March 3, 2020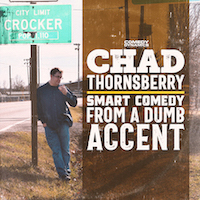 I'm so excited for Chad Thornsberry's new album, Smart Comedy from a Dumb Accent. It's the latest release from Git-R-Done Records and Comedy Dynamics. It's available for download on March 6th.
---
"We need to laugh more."
March 2, 2020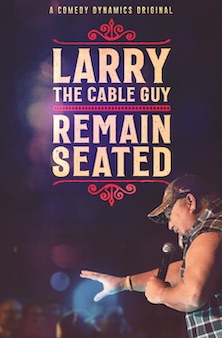 Larry the Cable Guy is soon releasing his first solo stand-up comedy special in over a decade and the famed comedian promises it will bring the public what it needs the most: "good ol' fashioned" belly laughter.
Fox News got an exclusive first look at the trailer for the popular comedian's anticipated special titled "Remain Seated," which is set to be released through Comedy Dynamics on April 7.
The Nebraska native, best known for his adopted Southern twang and "Git-R-Done" catchphrase, hasn't released a solo special in over a decade because he was busy "hanging with my kids and being a good dad," he told Fox News in an exclusive interview.
---
Weekly Roundup
February 28, 2020

Catch another episode of Larry's Weekly Roundup on Friday morning at 10 Eastern on SiriusXM 97 or for most subscribers on the SiriusXM app.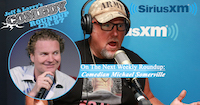 ---
New Special on April 7th!
February 14, 2020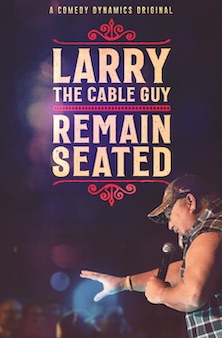 Larry the Cable Guy is back to Git-R-Done. Remain seated, because his latest solo special will show you why this Grammy nominated, multi-platinum recording artist, and Billboard award winner is at the top of his game. Coming to you straight from the Rialto Square Theater in Joliet, IL to your seat at home!
"If laughter is the best medicine, then 9 outa 10 doctors say I'm the prescription you need. And I decided the best way to Git-R-Done and administer this cure all is to release my new special, Remain Seated! I can't wait for y'all to enjoy it!" ....Larry
Coming to streaming video on April 7th and digital audio on April 10th.
---